If you're interested in finding out more useful info about edge banding, you came to the right place! We're here to walk you through all there is to know about the advantages and disadvantages of edge banding.
The edge banding process may not be familiar to you, especially if you're new to woodworking or DIY-ing projects. That is why it is important to learn all about what edge banding actually is, how it works, what types of edge banding exist, what its advantages and drawbacks are, and similar.
Once you have all the necessary info, you'll be able to complete the task at hand with minimum effort and in record time.
However, finding this info may be a bit of a challenge since there are a lot of incomplete and confusing details online. Not to worry, though! With our help, you won't have to spend an eternity searching the Internet.
We provide you with a summarized guide on everything you should know about edge banding that you can read in only a few minutes! Forget about wasting time and let's get right into explaining this process.
A Guide to Understanding What Edge Banding Is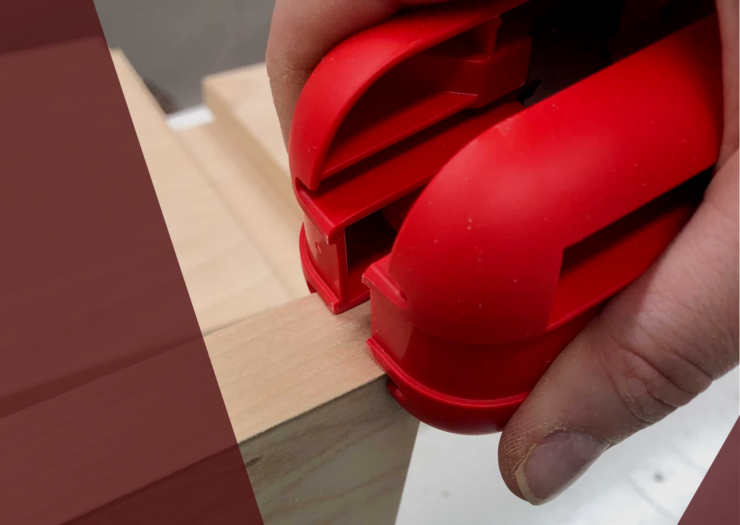 Edge banding is a type of finishing that you apply on plywood, particle boards, and other wood products you want to use. Since these wood cores typically have very rough edges, edge banding is used to cover them, as well as protect them. It is usually made of plastic, metal, and rubber, and it has both a protective and decorative purpose.
The most common use of edge banding is found in the manufacturing of furniture, but it is also quite commonly used in carpentry as well. When it comes to carpentry, it is mostly used for tidying up rough edges and making sure that the finished product is high in quality and durable.
It's no secret that edge banding comes in a wide range of different shapes and sizes, so you have to be careful with what you use. You want your edge banding to be perfectly matched to the material you're placing it on. That is why it is essential to know what edge banding types exist and to carefully choose which one you should use for the task at hand.
Types of Edge Banding
There are three major types of edge banding, and they include PVC, solid wood, and veneer. Take a look at the list below to find out more about them:
1. PVC
The first and most popular edge banding type is PVC (polyvinyl chloride). PVC is made with thermoplastic gum, so it is very soft. This edge banding type is most commonly used in the making of laminated cabinets and furniture.
The reason why this edge banding type is as popular as it is lies in its price and ease of use. It's not too expensive to get this material, and you can look forward to peeling it off easily, especially under high humidity. However, this material is not that durable and long-lasting, so you should take that into consideration if you plan on using it.
2. Solid Wood
The next edge banding type is solid wood, and this is the most natural-looking option when it comes to edge banding. It's not only economical and recyclable, but also highly durable, so you won't have to worry about struggling with your edge banding after a short period of time. Solid wood is also less prone to chipping compared to veneer edge tape.
Also, solid wood glue is much more reliable than the other ones on the market, including PVC and veneer. You can get your solid wood edge banding in almost any type you want, such as oak or maple. It is super easy to fix, but somewhat difficult to use for curves.
3. Wood Veneer
The last major type of edge banding we're going to mention is wood veneers. This type is most commonly used for plywood cabinet sides, drawer fronts, as well as MDF wardrobe doors.
You can find wood veneers in pretty much any type of wood you want, including oak, maple, walnut, birch, ash, mahogany, and more. The veneers are made of thin real wood layers, which makes them look quite similar to solid wood.
Veneers also come in a wide range of different thicknesses, so you have to be careful when choosing the one you need. The price will also vary based on the thickness you choose. Although they are quite durable, they aren't heat-resistant, which means they aren't good in high-use environments.
Edge Banding Pros and Cons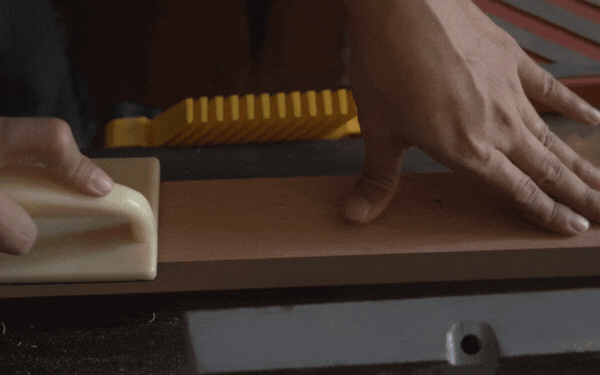 Now that you're properly introduced to each type of edge banding, we can proceed to elaborate on certain advantages and disadvantages of using them. To make matters simpler and easier to understand, we summarized the info into neat lists you can read in a couple of minutes and keep in mind when choosing the best edge banding.
Take a look at the table below to find out what the pros and cons are for each of the previously-mentioned edge banding types:
Edge Banding Type
Pros
Cons
PVC

Inexpensive
Doesn't require a finishing process
Peels off easily

Not recyclable
Not as durable
Not biodegradable

Solid Wood

Natural-looking
Not prone to chipping
Easy to fix

Difficult to use for curves
Expensive
Not good for outdoor furniture

Wood Veneers

Comes in various wood types
Wide range of thicknesses
Durable

Can be expensive
Not heat-resistant
Not for high-use environments
Conclusion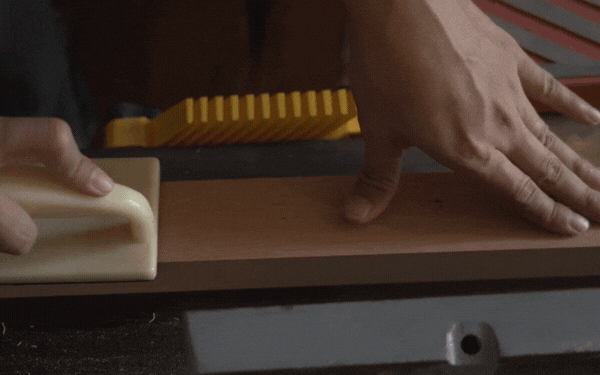 Choosing the right edge banding type doesn't have to be a challenge. It's important to gather all the necessary info and know exactly what fits your needs. That way, you'll be able to make the right decision without unnecessary hassle and shop for your edge banding like a true professional.
Our guide will help you identify the best edge banding type for your needs in minutes, so make sure you follow it for the most streamlined and enjoyable experience.