Finding the best waterproof material to use can often seem challenging. There is no shortage of options to choose from, so deciding which one you should use can be very confusing. Thankfully, we're here to list two of the best and most commonly used materials and help you make a decision on which one you should go for.
Waterproof materials need to be able to withstand tough conditions and create stable barriers when it comes to various projects and uses. That is why you need to choose the material you want to use carefully and not rush into making your final decision.
It's also no secret that these waterproof materials tend to be a hit or miss, but there is a couple of brands that provide high-quality and durable ones – Aquadefense and Redguard.
We're here to provide you with all the info about Aquadefense and Redguard, including what these materials are, what they can be used for, and what their main pros and cons are. You won't have to waste hours or days looking for info on your own, and you'll be able to make your decision in the blink of an eye! Let's begin!
A Guide to Understanding Aquadefense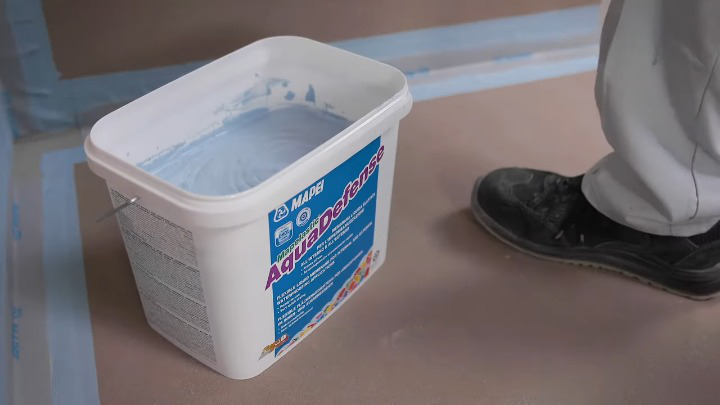 We'll start by explaining everything there is to know about Aquadefense first, then proceed to Redguard. Make sure to follow our guide carefully so that you can decide which one of these two suits your needs better.
Aquadefense is a liquid-rubber and fast-drying waterproofing material most commonly used to create waterproof barriers and crack-resistant membranes. It's made by Mapei Industries, and it can be used to create waterproof barriers in both commercial and residential installations.
If you make sure you use the Aquadefense material in the exact way the manufacturer directed, you'll be able to use it under flooring, on your walls behind the tile, on ceilings, as well as in high-temperature areas, such as saunas or steam rooms. Take a look at the list below to find out where you can use Aquadefense:
Balconies – This material is excellent for decks and balconies. It is resistant to rainwater, which means you will have no issues using it for your balcony, terrace, or deck
Bathrooms – Wet environments like bathrooms present no issues to Aquadefense. Using this material under the final finish coating will be very beneficial for various wet environments, including bathrooms, shower cubicles, and more
Landry rooms – Since laundry rooms can also be wet environments, using Aquadefense for an underlayment treatment would be a good call
Hot/wet environments – If you're wondering whether to use this material for a hot and wet environment such as a sauna, kitchen, or steam room, the answer is yes
Aquadefense Pros and Cons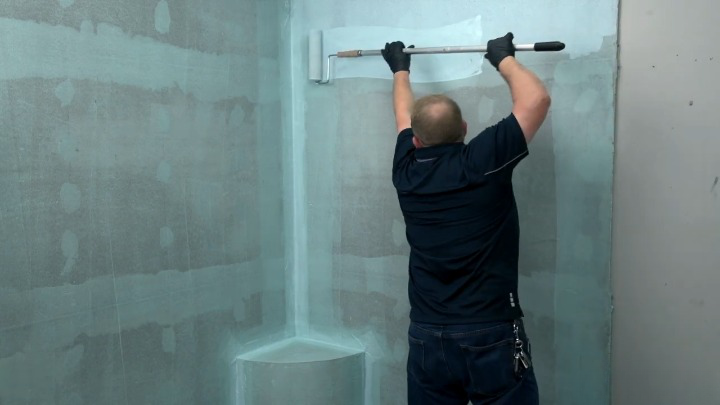 Now that you're familiar with what Aquadefense is and how it works, it's time to learn about its pros and cons. Take a look at the table below to find out all about this material's advantages and disadvantages:
Pros
There is no mixing required. You can use this material as soon as you get it off the shelf
You can lay ceramic coatings in just 4 hours after you apply the Aquadefense to the surface, which will be helpful when you're in a hurry and don't want to waste time
You can apply Aquadefense to a variety of surfaces and materials like concrete, cement board, plasterboard, and existing coatings
Cons
You shouldn't use Aquadefense if there are structural cracks over 1/8 inch
Don't apply it to the surface if your substrate contains asbestos
You have to apply two coats of Aquadefense according to the manufacturer
A Guide to Understanding Redguard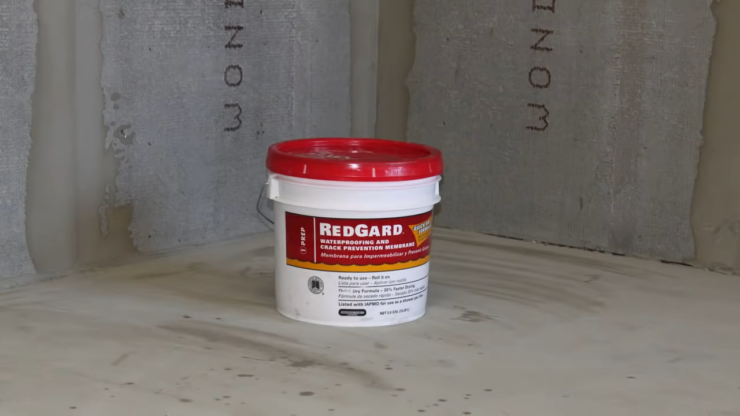 We'll now proceed to explain the Redguard material and how you can benefit from using it. This material is made by the company named Custom Building Products, and it's an elastomeric membrane product that you can use under tile and stone applications – it will act as a waterproof barrier.
You can apply it in a variety of different ways, and the wide range of applications it offers makes it a very popular choice among contractors and installers. If you're wondering where and how you can use this material, take a look at the list below to find out:
As a substrate waterproofing application in saunas, showers, and steam rooms
To waterproof fountains and swimming pools prior to applying a finish covering using this material
For hot tubs and spas since exposure to hot water is no issue for this material. You can use it as a base coat covering with the right finish coat
If you choose a compatible surface finish or material, terraces and balconies will be suitable applications for this material as well
Redguard Pros and Cons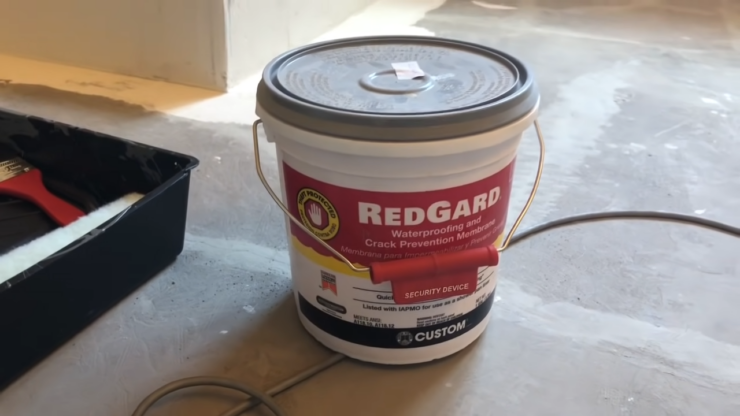 Since you're properly acquainted with the Redguard material as well, it's time to learn about its benefits and drawbacks. Let's look at the table below together to see what this material's main pros and cons are:
Pros
The material has a quick-dry formula that helps save time on the job site
Redguard doesn't require mixing before application
You can use a roller, trowel, or sprayer to apply it in whatever way is the most convenient and practical for you
It's an excellent substrate preparation material to waterproof swimming pools
Cons
You shouldn't use this material if the temperature can go below 40 degrees Fahrenheit within 3 days of applying it
It is not suitable as a finish coat and needs to have a proper finish layer installed
This material doesn't have any adhesive properties so you can't use it to hold two or more materials together
Conclusion
Choosing the best waterproof material can seem daunting and confusing, but it doesn't have to be! All you really need is a user-friendly and straightforward guide that will walk you through the process easily and through all the info quickly, and we provide you with exactly that.
Once you read this article you'll be ready to shop for the best waterproof material for your needs in a jiffy! Work smarter, not harder!